Industry pioneers in Bosnia and Herzegovina's prosperous tech industry, Authority Partners is a leading IT services company headquartered in Irvine, California. With our largest technology center in Bosnia and Herzegovina, we possess over 25 years of global experience, successfully operating in the local market for over 18 years. Authority Partners works from 30 countries across 5 continents, with physical locations in Irvine, California; Sarajevo, Bosnia and Herzegovina; and Istanbul, Turkey.
We are constantly seeking the brightest and most ambitious IT talent in Bosnia and Herzegovina. So, if you are in search of an employer who will help you develop within your career path as a Software Developer, QA Engineer, System Engineer, Business Analyst or Program Manager, look no further.
Desired Candidate Profile
Authority Partners is looking for motivated IT professionals who are dedicated to personal and professional growth. The ideal candidate is a team player with proven experience and a strong interest in different IT career paths. We value diligence, reliability and a commitment to success. 
If you take pride in your work and always strive to be the best, we want to hear from you!
Benefits of Joining Our Team
Join our world-class IT team and enjoy:
Extensive learning opportunities and mentorship programs for personal and professional growth
Exposure to cutting-edge technologies and the chance to work alongside talented professionals worldwide
Competitive remuneration packages, work-from-home opportunities and private health insurance
Access to top-tier conferences, workshops and presentations to expand your perspectives
Ready to level up your IT career? Apply today!
Join a dynamic and innovative team that values knowledge and, growth. Take the first step towards your future by applying now for our IT job openings. 
Click here to view our current opportunities and apply today.
Don't wait – this could be the opportunity you've been waiting for to take your career to the next level!
P.S. If you're not ready to apply for a job posting, you may be the right fit as a candidate for our AP Lab program. Led by dedicated Authority Partners consultants, AP Lab is a 16-week program focused on full-stack development and quality assurance, covering the entire software development lifecycle. Click here to learn more and apply for a future session!
In the meantime, 
Let's make sure you ace your interview with Authority Partners! Listen to our podcast on this very topic, hosted by Zerina Sulejmanovic-Terzic, Head of Talent Acquisition, to ensure you're interview ready.https://www.youtube.com/embed/QmHlS_T1zfY
Lokacija: Sarajevo (Rad iz firme)
Broj izvršilaca: 10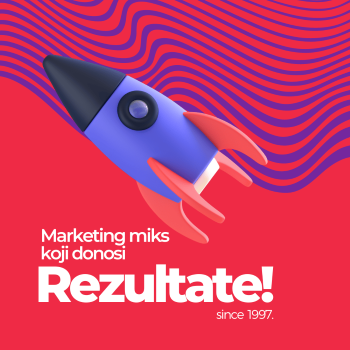 Datum objave: 20.11.2023.
Trajanje oglasa: 30 dana (ističe 20.12.2023.)